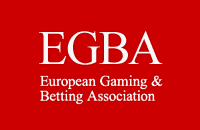 The European Gaming and Betting Association
BOS is an associated member of the European Gaming and Betting Association (EGBA), the Brussels-based industry body representing the leading online gaming and betting operators that are established, licenced and regulated within the EU. EGBA works with national authorities, EU authorities and other stakeholders to ensure a well-regulated and attractive offer for EU citizens. EGBA promotes the creation of a safe and reliable European digital environment for online gambling players.
Read more at http://www.egba.eu

Swedish Advertising Ombudsman
BOS is a co-financer of the Swedish Advertising Ombudsman, which is the private sector's advertising self-regulation body. It promotes high ethical standards in all commercial marketing directed towards the Swedish market. Anyone can file complaints to the Advertising Ombudsman about advertising, and companies and organizations are offered guidance on ethical questions. The Advertising Ombudsman is not a government authority; it's financed by market actors through voluntary contributions and is a part of the private sector's self-regulatory system.
Read more at http://reklamombudsmannen.org/eng/